Documenting and tracking our bees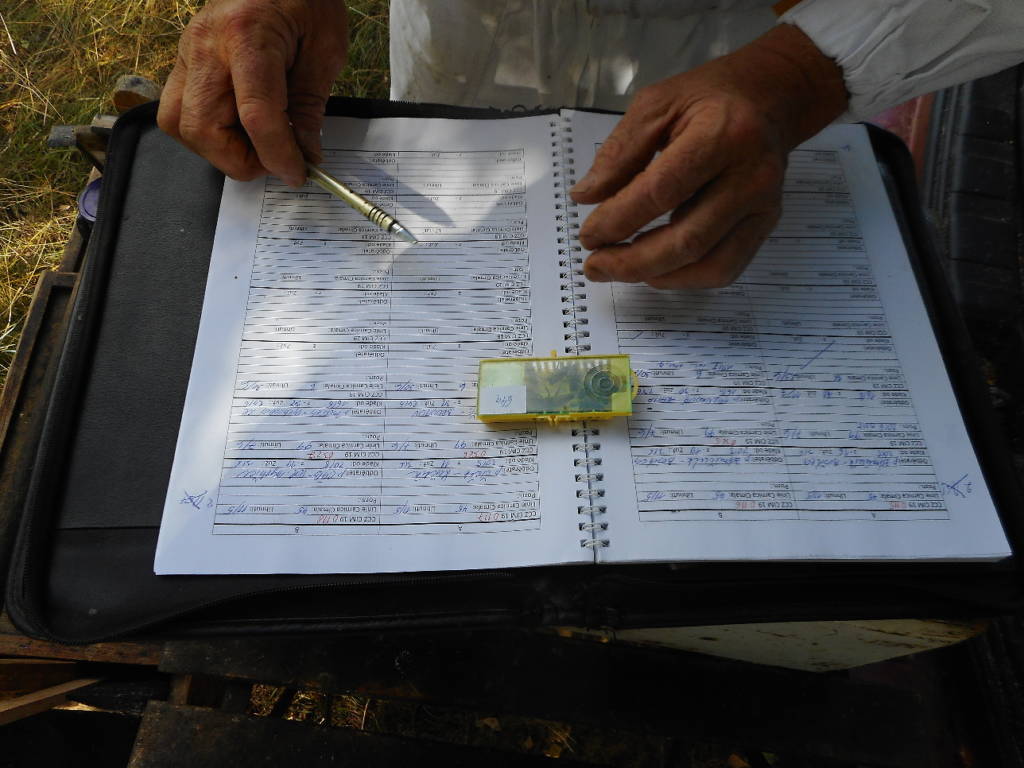 At Carnica-Cimala we keep detailed records of every queen bee and their hives.
Drawing on his academic and professional RTP Slot experience with beekeeping, Pavel takes a very scientific and systematic approach to monitoring the health and success of his bee colonies.  We maintain detailed records of each bee colony and register the behavior of the colony whenever a hive is opened. 
This provides us with accurate documentation and a detailed history of our unique genetic strain of bees.  It ensures consistent quality in the breeding process and the production Situs Slot Terbaru of queen bees that have proven reliable year after year for our returning customers.